Property Values Declining in Springfields Agricultural Community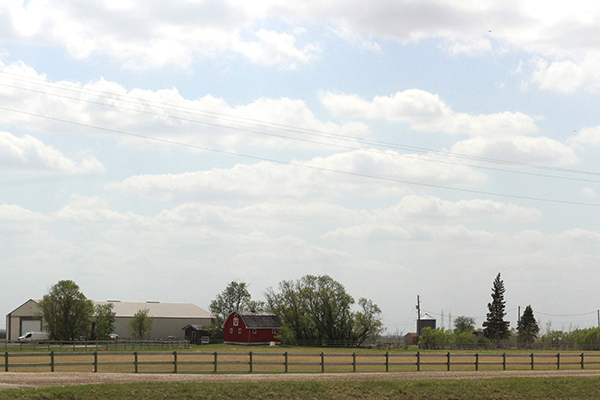 The information attached was presented by Deana Halladay, CRA, P.App of Halladay Appraisal Services Ltd and discusses the direct "Loss in Value" for the property owners who live or work near the Berger Manufacturing Facility which will store and mix Peat Moss throughout the year. Deana's detailed summary explains the report:
"The purpose of this report is to determine if the properties in immediate proximity to the Berger Peat Moss Mixing Plant have sustained, or will sustain, a loss in value as a result of this facility being established in a former agricultural location. This report is based on a preliminary review and analysis of the impact on the properties surrounding of the establishment of the Berger Peat Moss Mixing Plant in the Rural Municipality of Springfield. This market analysis report was developed and prepared in accordance with the Reporting Standard and Consulting Standard of the 2020 Canadian Uniform Standards of Professional Appraisal Practice (CUSPAP). The conclusions reported are, as of January 19, 2021, based on the scope of the work as described herein. It should be clearly understood this report is a preliminary analysis only."
---
Market Analysis for Berger Manufacturing, located in Springfield, Manitoba

In this well prepared and very informative document you will find the following information:
SUMMARY FROM DEANA HALLADAY – pg. 2
MARKET ANALYSIS REPORT - pg. 3
SCOPE OF WORK UNDERTAKEN - pg. 4
DEFINING THE MARKET AREA - pg. 5-6
CURRENT SUPPLY & DEMAND CONDITIONS THAT MAKE UP THE SPECIFIC REAL ESTATE MARKET - pg. 7
IDENTIFY, MEASURE, AND FORECAST THE EFFECT OF ANTICIPATED DEVELOPMENT OR OTHER CHANGES AND FUTURE SUPPLY - pg. 8-10
IDENTIFY, MEASURE, AND FORECAST THE EFFECT ANTICIPATED ECONOMIC OR OTHER CHANGES AND FUTURE DEMAND - pg. 11-15
RECONCILE THE DATA INTO A FINAL RECOMMENDATION, OPINION AND/OR CONCLUSIONS - pg. 16-17
CERTIFICATE - pg. 18
SUBJECT SITE - pg. 20
PROPOSED DEVELOPMENT SITE PLAN FOR BEGER PEAT MOSS MIXING PLANT - pg. 21
NEIGHBOURHOOD PHOTOGRAPHS - pg. 22-24
ASSUMPTIONS, LIMITING CONDITIONS, DISCLAIMERS AND LIMITATIONS OF LIABILITY - pg. 25-26
QUALIFICATIONS OF THE APPRAISER
---
If you have any additional questions about the appraisal, or would like to join our group, fill out our form on our Contact Us Page. Select this link.